For LOTS of reasons I think I will be mostly posting on here for my daily drawing project of 2009. So far I am 20 for 20 drawing each day in 2009. I have lots more drawings to go, but in the meantime, let's get up to date.
Here are the last 20 drawings including today's drawing. I'll keep them on Livejournal as well, but will probably be shifting to this blog soon.
So here they are...
January 1st, 2009
Nicolas Angel from Hot Fuzz
January 2nd, 2009
George the Monkey Boy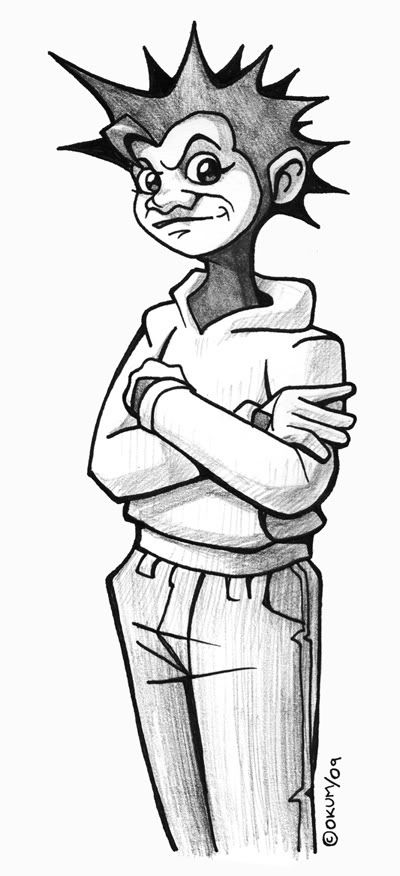 January 3rd, 2009
George looking resolute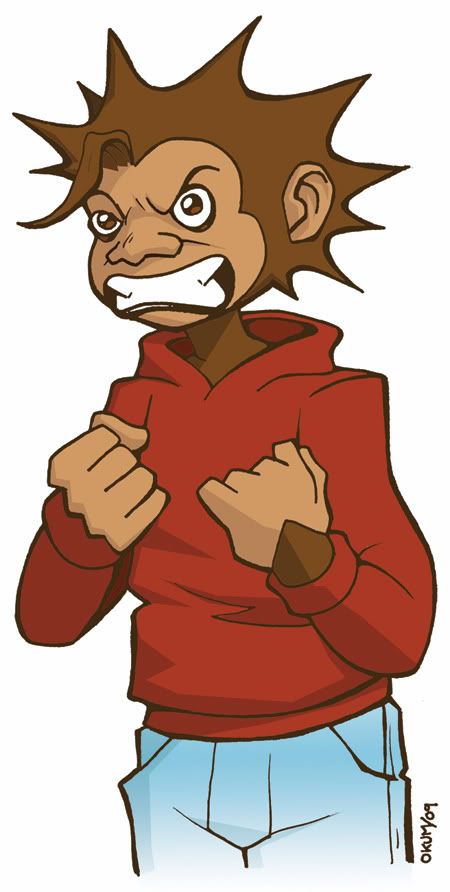 January 4th, 2009
Chuck is one of the many henchmen of George. He has been enhanced with chemical (ape gene) therapy. He wears a rubber gorilla mask.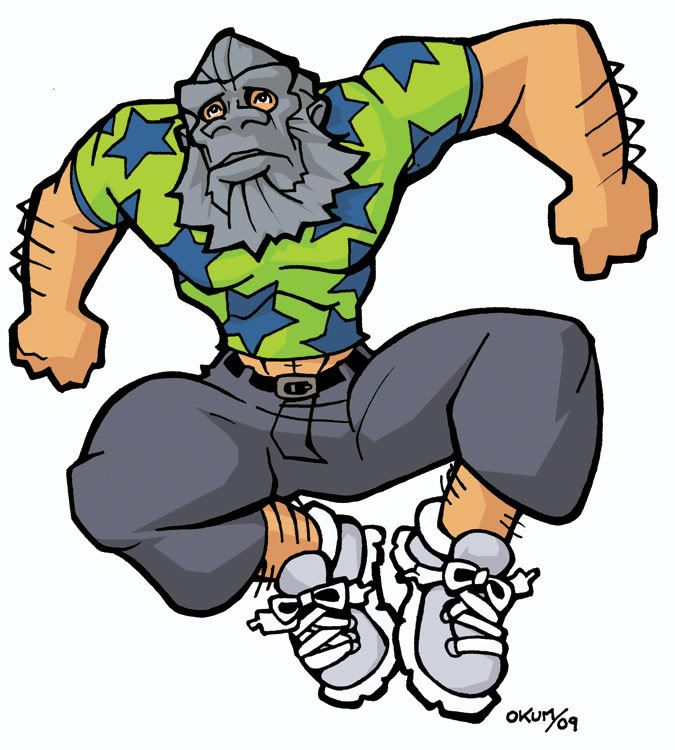 January 5th, 2009
Gordon is another thug for George.
January 6th, 2009
Bloodcat is sort of a vampire hero, but she's not your typical vampire. Her powers stem from a family curse. The trouble is she was adopted from China by a Canadian couple and hasn't been able to find out all the details of her family's cursed lineage. She gains powers by tasting the blood of super-powered individuals. Kind of gross really. She grows long claws and is a real whirlwind in battle. She has just started studying journalism and is living on her own in Toronto. Recently a herd of spectral cats have been swarming around her. Curiouser and curiouser....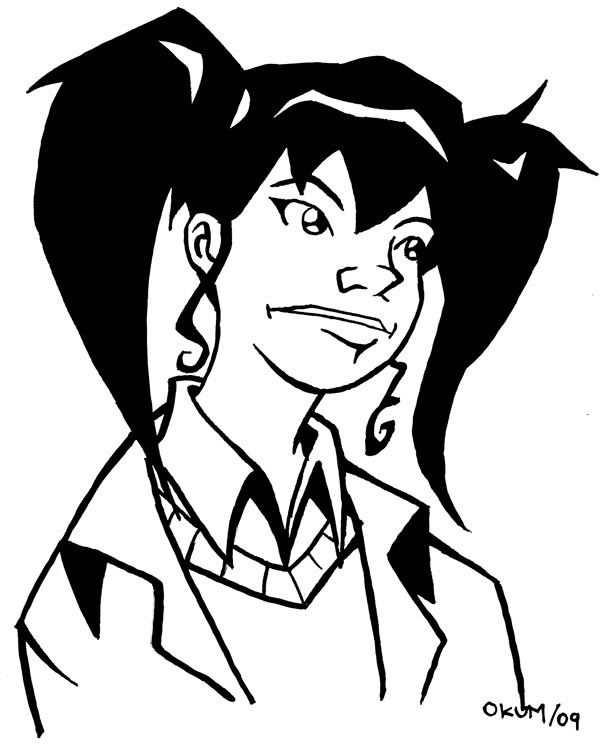 January 7th, 2009
A challenge to draw something scary.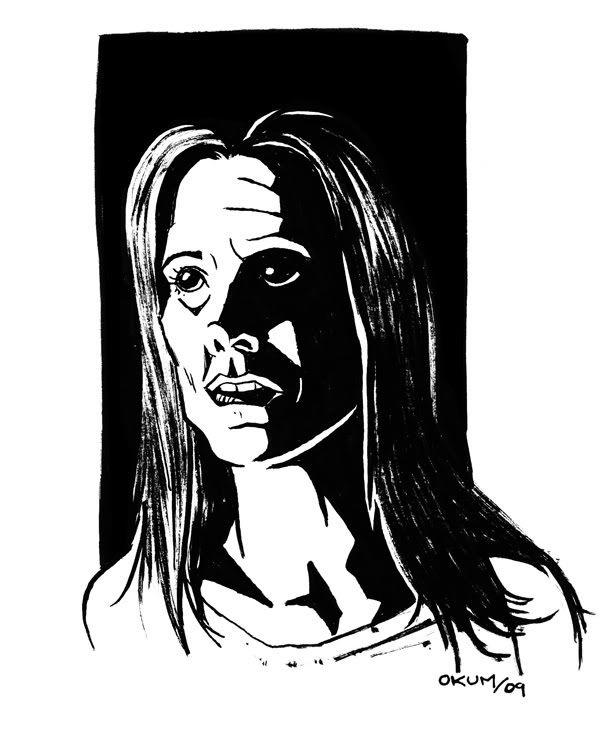 January 8th, 2009
Robo Ape!
January 9th, 2009
Yannick is one mean dude and can shoot the white off rice. Don't get on his bad side.
January 10th, 2009
Tellulla is a character I've done absolutely nothing with although I designed her years ago. Her clawed gloves and boots are made from a crystalline material and she's tough. Real tough.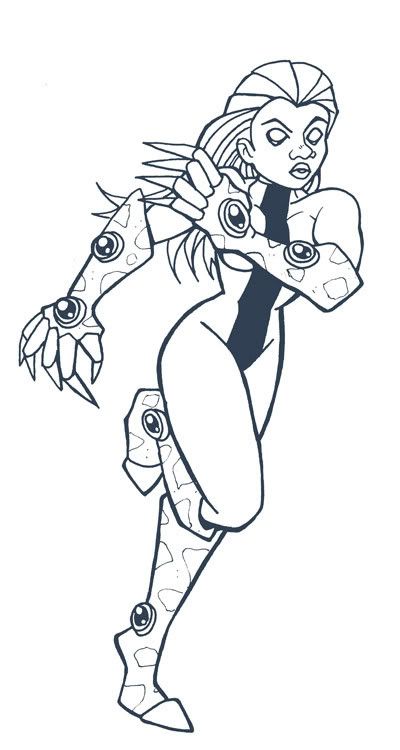 January 11th, 2009
My daughter and I have been listening to an awful lot of Bowie these days. I was just wondering what he might have looked like as some kind of secret agent.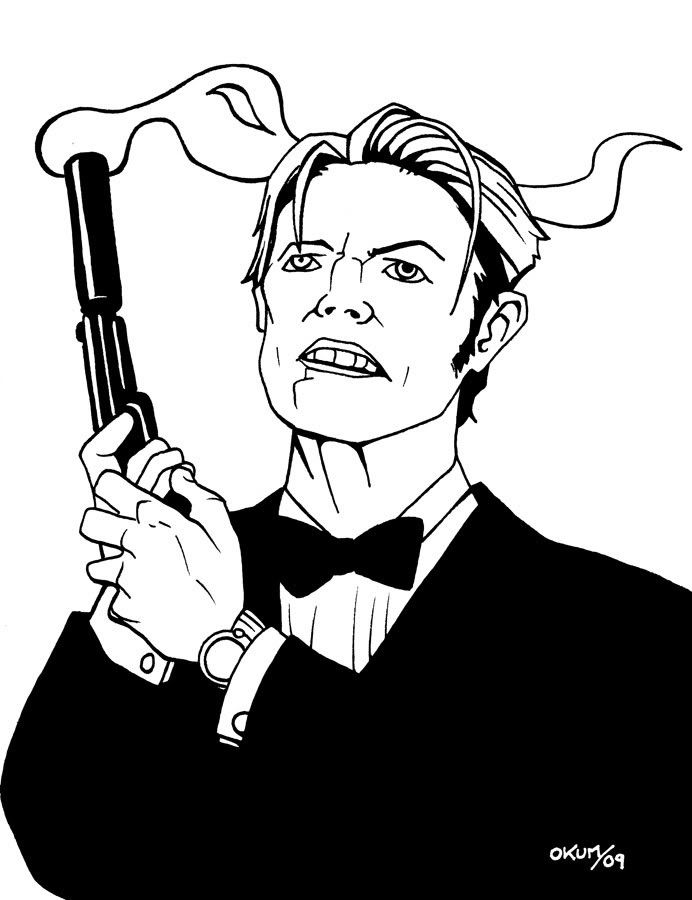 January 12th, 2009
Tracking down evil minions of the Outer Deities, Professor Horrorshow and Your Mind Buddy keep Superior City safe for decent citizens.
January 13th, 2009
Folly Skullhaven is the daughter of the notorious super villain Sir Skull. Is she reformed or is she carrying on her father's "family business"?
January 14th, 2009
Dmitri has a long, long back story that should be addressed with a separate post sometime.
January 15th, 2009
Uncle Arthur was always doing something wacky.
January 16th, 2009
Bob Newhart.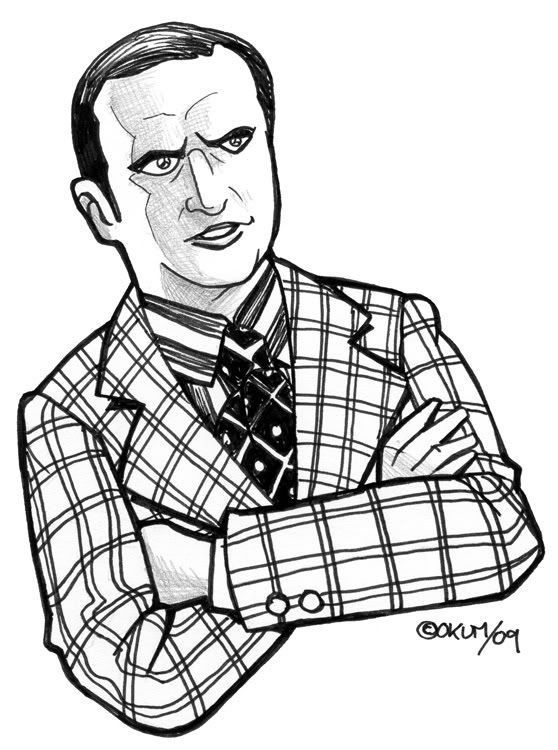 January 17th, 2009
Carl Kolchak. Darren McGavin's second best role.
January 18th, 2009
Andy Warhol and Nico.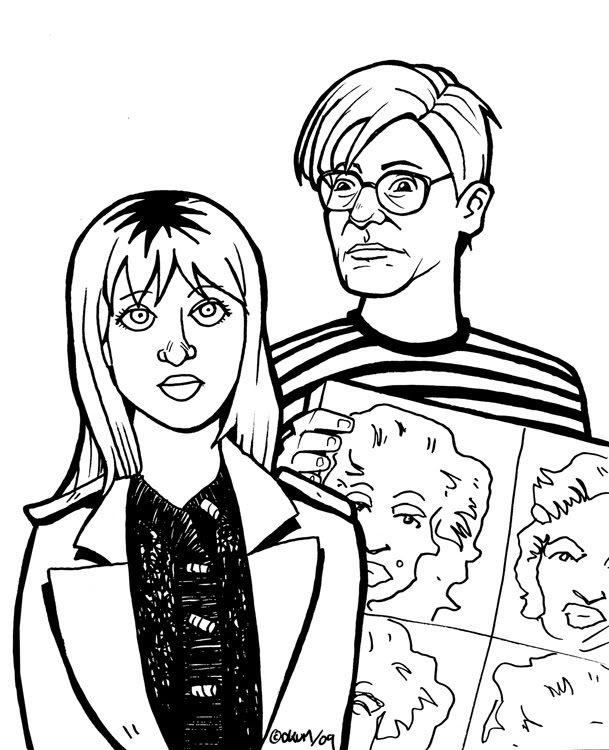 January 19th, 2009
Harley Quinn.
January 20th, 2009
Happy Inauguration Day!